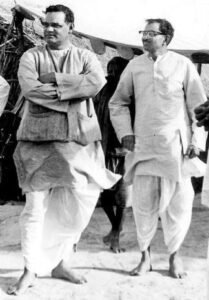 Shri Deen Dayal Upadhyay
&
First Editor of Panchjanya
Shri Atal Bihari Vajpayee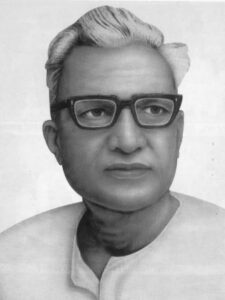 Shri Bhaurao Deoras
Mr. Bharat Bhushan Arora, Managing Director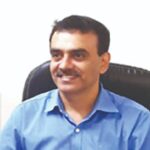 A well known name in the Textile Industry of India, he has considerably contributed to the development of Indian Export, while leading various business entities as exporter, manufacturer and wholesaler.  He is also engaged in various activities for the upliftment of the society. He joined Bharat Prakashan (Delhi) Limited Board on 17th February 2020.
Mr. Hitesh Shankar, Editor, Panchjanya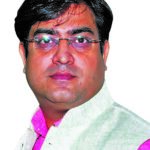 As Media professional Hitesh Shankar Ji started his journey at young age of 19 yrs. He has rich experience of more than 2 decades in mainstream media. He has experience of working with esteemed Media houses like : India today, Dainik Jagran and Hindustan times media Ltd.
Electronic media :
• Creative director of internationally acclaimed award-winning documentary 'Ropes in their hands'
• Worked with renowned wildlife film makers 'Bedi brothers' for their award-winning series 'Wild adventures with Bedi brothers'
• Spl programs/ series for Doordarshan.
As Media educationist he has given many lectures and participated as experts in various national, international workshops, seminars for media students and professionals.
Mr. Prafulla Ketkar, Editor, Organiser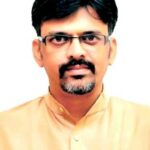 Prafulla Ketkar Ji has experience of over 20 years in the fields of research, media and academics. He is also an Advisory Committee School of Journalism, Delhi University and JNU court. Besides issues related to nationalist perspective in media, Prafulla Ketkar is known for his expertise in foreign policy and security related issues with special reference to China and Southeast Asia. Along with numerous columns and op-ed articles, he has two books, many research articles and 2 entries in encyclopedia of India to his credit.
He has been part of a various Bhartiya delegation that visited foreign countries. He is a regular panelist on many news channels on political, security and cultural issues.
After working in research and academics for 12 years, Prafulla Ketkar Ji, took over the responsibility of the Organiser (Weekly) as Editor in 2013.
Mr. Ashish Kumar Khare, Chief General Manager

Mr Ashish Kumar Khare is an accomplishment-oriented person with appx. 21 years of experience in Participatory Governance & Citizen Engagements, Marketing Automation, Digital Transformation Industry and Advertising Media, at a Leadership position.
MBA in Marketing from Jiwaji University, Gwalior Mr Khare started his career with Mid-Day Multimedia Ltd -a tabloid News paper in Mumbai in year 2001 followed by HT Media Ltd (since inception of HT Mumbai- in July'2005) in its Media Marketing department to ensure advertising revenues to its bouquet of media products like HT, Hindustan, Mint and Fever 104 (FM Radio).He also contributed in globally recognised Summits- HT Leadership Summit and HT Luxury Summit.
Considering the emergence of Digital & Automation solutions in Marketing & User Engagement space, he joined an Indian MNC- NETCORE Solutions Pvt Ltd and helped increasing its footprint initially in West & South for 8 years and later relocated to Delhi to head its North & East regions under the capacity of Vice President- Enterprise Sales for its cloud based Marketing Automation Solutions.
Tata Tea-Joge Re, Satyamev Jayate show (Missed calls based viewer voting) of Star Television Network and KKT- A Mobile Radio innovation to HUL are select few Nationally & Internationally accolades innovative campaigns conceptualized & implemented under his leadership in Netcore.
In Year 2018, he got the opportunity to serve MyGov India (a Citizen Engagement, Digital platform of Government of India, launched by Honorable PM Shri Narendra Modi ji) as Director Partnerships to drive citizen engagement activities with various Ministries & states towards participatory governance.
Managing Citizen's suggestions on Mann Ki Baat (A monthly Radio Talk Show by Honorable PM Sir) was also part of this assignment.
Mr. Shonal Gupta, General Manager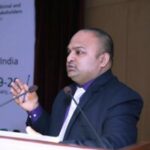 He is spirited leader of TEAM FEDMAPS with an accomplished successful Leader as well as a Manager. His 25 years of experience with Corporate, Government and Social organizations has transformed him into a multi domain expert like Strategy & Leadership, Innovation, Marketing, Skill Development, Technology, Quality, Process Engineering and Organization Development & Customer Relationship Management.